Michael K. Walker Strives To Help Divorcing Spouses Peacefully Obtain An Agreed Or Uncontested Divorce in the Middle Tennessee Area

Attorney Michael K. Walker is a licensed Nashville Divorce Lawyer, Nashville Divorce Attorney, Nashville Uncontested Divorce Lawyer that handles cases in Davidson, Bedford, Cannon, Cheatham, Coffee, Dekalb, Dickson, Giles, Hickman, Humphreys, Lawrence, Lewis, Macon, Marshall, Maury, Montgomery, Perry, Robertson, Rutherford, Stewart, Sumner, Warren, Williamson, and Wilson counties. We still may be able to handle an affordable Middle Tennessee divorce for you if you reside in a county that is not listed above, just call or email us for more information.

To get started with the divorce process you will need to print and complete the Statistical Information Worksheets below. Fill them out completely and mail them in or call us to schedule an appointment. All that is required to start the process is a $200.00 down payment. We also offer same day typing making it possible for us to file your divorce the same day you come into our office. You may sign the papers at the office, or bring or mail the signed papers back to the office when you are ready for us to file them with the courts. You will have the entire 60 or 90 day waiting period Tennessee law requires to pay the remaining balance. Tennessee divorce law also requires both parents to attend a parenting seminar when there are minor children born or adopted of the marriage.
Middle Tennessee Divorce Lawyer Michael K. Walker Explains The Uncontested Divorce Process

It costs less. - When both spouses are in agreement to all terms of the divorce they can share, or at least cut the cost by hiring one attorney. If the spouses were to retain separate attorneys to represent them in a contested divorce, each party may be paying a retainer of about $1,500 to $10,000 just to get started and would incur additional costs commonly billed at $175 to $400 per hour.

You have control. - In an uncontested divorce the couple controls how decisions are to be made, when the divorce paperwork is filed, and the specific agreements within the Marital Dissolution Agreement and Permanent Parenting Plan. You control the timing of you case. If you need more time for financial reasons, or the parties want to speed the process up to get divorced as soon as legally possible, we will be glad to make either happen for you. If you and your spouse work out the marital problems and decide to stop the divorce just let us know. We will take the appropriate steps to hold the proceedings.
All the work is done for you. - Many people who try to do their own divorces run into various difficulties relating to the laws, rules, procedures, and requirements involved. A Nashville Divorce Lawyer, Nashville Divorce Attorney, Nashville Uncontested Divorce Lawyer can prepare and file all of the necessary paperwork for parties on their behalf. All we will need for you to do is fill out the statistical information relating to the both parties, the child(ren), and property.
Easier on the children. - The worst aspect of a divorce is the conflict between the parents and the way it affects their children. The divorce process will be traumatic at many different levels for the child(ren), but they can better adjust knowing that their parents are working together to make the right decisions and are trying to resolve the situation the best way possible under the circumstances.
You can still go to court. - When people begin an uncontested divorce, they do not give up their right to fight out these differences in court. If you are not satisfied in reaching an agreement, you can stop at any time, retain separate attorneys and have the Judge decide an appropriate outcome in resolving the issues.
You are informed. - You will be provided with the legal information in helping you make your own decisions about what is fair and acceptable by the courts. Mr. Walker is only a representative of the Plaintiff and cannot advise the Defendant. Mr. Walker can explain to the Defendant the procedural questions, obtain statistical information, and share his or her general knowledge of how the court might address the issues.
It is functional. - A mutual divorce begins in our office with discussions and tentative agreements that are encouraged to be good-natured. This creates an environment for suggesting solutions to issues that may not have been considered by the parties beforehand or were considered but needed fine-tuning. Talking these things out often leads to new solutions neither party had previously considered and is productive towards successfully reaching an agreement.
It builds on the positive. - We emphasize that both parties are encouraged to recognize the positive in one another and strive to find common ground for agreement. Whatever goodwill remains between the parties should be preserved and not destroyed. This is especially true when there will be future contact between the parties in parenting, post divorce issues, and other social contexts.

Nashville Divorce Lawyer, Nashville Criminal Lawyer, Nashville Personal Injury Lawyer serving Davidson County-Nashville, Bedford County-Shelbyville, Cannon County-Woodbury, Cheatham County-Ashland City, Coffee County-Manchester, Dekalb County-Smithville, Dickson County-Dickson, Giles County-Pulaski, Hickman County-Centerville, Humphreys County-Waverly, Lawrence County-Lawrenceburg, Lewis County-Hohenwald, Macon County-Lafayette, Marshall County-Lewisburg, Maury County-Columbia, Montgomery County-Clarksville, Perry County-Linden, Robertson County-Springfield, Rutherford County-Murfreesboro, Stewart County-Dover, Sumner County-Gallatin, Warren County-McMinnville, Williamson County-Franklin, and Wilson County-Lebanon.
Nashville Divorce Lawyer, Nashville Divorce Attorney, Nashville Uncontested Divorce Lawyer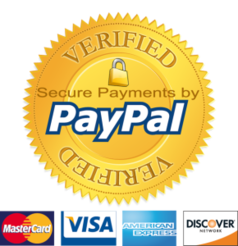 We accept cash, checks, cashier's checks, money orders, and PayPal